eller counseling lighting your way!
about us
Member of the American Association of Christian Counselors
Member of the Association of Marriage and Families

Partner of the National Center for Biblical Parenting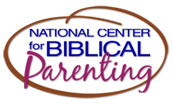 Partner / Member of LCBC - Lives Changed By Christ&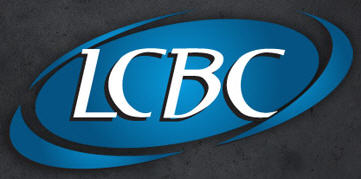 The Shepherd's Covenant®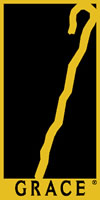 The Shepherd's Covenant is built on the acronym G-R-A-C-E. It is a strategy for moral, spiritual and ethical protection based on the guidelines practiced by the Good Shepherd. Eller Counseling is committed to the covenant expressed herein.



Welcome to our website. The director of Eller Counseling is Benjamin L. Eller, Jr. (Ben). Ben attended Southern Baptist Theological Seminary in Louisville, Kentucky, graduated magna cum laude from International Seminary, Plymouth Florida with a Bachelor of Theology and also Masters degree in Counseling. Ben also holds a BS in Computer Science and Master of Divinity. He attended his CPE at North Carolina Baptist Hospital which is now part of the Bowman Gray School of Medicine at Wake Forest University Baptist Medical Center. He is currently enrolled in a Doctorate program. Ben has been a member of the American Association of Christian Counselors, an organization of more than 50,000 clinicians involved in Biblical based, clinically sound therapy, since 2004. Ben is also a member of the Association of Marriange and Families; partner of the National Center for Biblical Parenting, and an active partner/member of LCBC (our church, "Lives Changed By Christ"). In addition, Ben has been an ordained minister for over 30 years, including nearly 20 years of pastoral work in Indiana, Maryland, Virginia, North Carolina and Pennsylvania. Ben and his wife also served as Southern Baptist home missionaries in Erie, Pennsylvania.

During his years as a pastor, Ben also served as a pastoral counselor and therapist. The last 14 years he has worked in family, marriage and child behavioral counseling (including working with blended family groups). Since 2003, Ben has worked in the BHRS program providing masters level therapy in southern Lancaster County and southern Chester County. He currently works with the Penn Psychiatric Center team.

Ben also shares a proud experience with the Department of the Army, where among other opportunities he wrote technical manuals and provided oversight of other Ordnance programs. He has also served as long-term substitute teacher for the Harford County, Maryland school system.

His motto is 'lighting your way'. At times Ben "felt so helpless to reach those with developmental and emotional issues in life from the pulpit" and felt led to provide more intense counseling so that people could find the healing that God wants in their lives. Ben brings a pastor's heart to his counseling that is both disarming and comforting, yet challenging. He truly loves working with families and children. As a former pastor, he is sensitive to the fact that at times parents can be overwhelmed with meeting the constant requirements a special needs child creates. He speaks to churches and local groups, conducts blended family and counseling seminars upon invitation. » Read More
More to come...